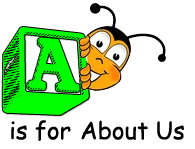 "Where young minds are nurtured & helped to reach their goals,
imaginations flourish, as a parents' dreams unfold"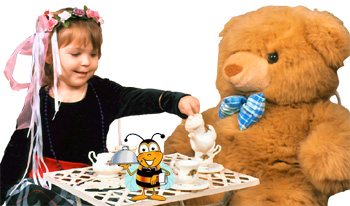 Our Philosophy: "Children Learn Through Play" - For over 25 years Toddler's Haven has been testing and enhancing our curriculums. Every day we learn more ways to teach all kinds of children. Based on the theory that children learn through play, our classroom routines encourage active involvement, meaningful experimentation and reinforcement through repetition. Schedules are designed to balance structure and free choice, as well as active and quiet times. More...

Our Staff: Toddlers Haven has a very special staff of dedicated, professional teachers and early childhood education specialists. All staff are fully credentialed in their areas and have years of real world experience as well. The friendly atmosphere here makes it a wonderful place to work, which is reflected in the low turnover rate of the staff.

Our center strives to create a safe, supportive community where all are valued. The multicultural and inter-racial make-up of Toddlers Haven is a reflection of this philosophy. Children are taught through example to have compassion, an empathetic heart, and to understand that what we say and do affects each other.

The supportive behavior and positive language of the teachers helps children to feel secure and supports the child's development of personal integrity. The child is never made to feel he or she is bad as a person. Teachers encourage responsible thinking by inviting the child to reflect on better choices when problems do arise and by encouraging children to repair damaged feelings through apologies or other appropriate actions. It is our firm conviction that the self-esteem of each child be upheld.

We invite you to contact us to arrange a meeting where you can meet all our teachers/staff and tour our facility. We are sure you will be pleased with what you learn about us during your visit.

Best regards,
Hazel Riley - Owner/Director

Our facilities: Toddlers Haven provides the cleanest and most secure of environments available, all while not institutionalizing the child care experience. Our cheerful center is highly maintained and continually passes required inspections with ease. We do have strict security and safety rules which will ensure your child's well being and your peace of mind, but will never detract from "homelike" feel our students thrive in.

Our classrooms are all clean, child friendly, and offer a wide array of engaging activities. Our Playground is safe and affords each child interesting motor skill developing play. Our kitchen is highly sanitary and exceeds USDA approved nutritional guidelines. All center areas feature video surveillance for added security. We invite you to contact us to arrange a tour where you can see how Toddlers Haven will be the right choice for your child.

Toddlers Haven participates in The Child and Adult Care Food Program - Where Healthy Eating Becomes a Habit - and our nutritional staff strictly adheres to all guidelines.

Research shows that taking the time to teach and help establish healthy eating habits early in life has positive effects on a child's health and well being. The Child and Adult Care food Program (CACFP), a nutrition education and reimbursement program for licensed family child care homes and centers, knows this well. Funded by the U.S. Department of Agriculture (USDA), the CACFP helps to assure parents that their children are receiving nutritious meals that contribute to a reduction in spending on health care and remedial education. Last year, the CACFP helped child care providers serve nutritious meals to 2.4 million children across our nation.

To participate in the CACFP, child care providers must serve meals meeting CACFP meal pattern requirements and allow their center to be monitored. In addition, participants must maintain menus, meal counts, attendance records and attend training.